Episode No. 5 is up. February is Black History Month, so I focus on some of the best black owned, both inside and outside the perimeter. The best cheesesteak I've had in this state in 32 years in Atlanta is at Big Dave's Cheesesteaks, a place that has exploded in just a few years from a tiny joint next to a gas station, into a powerhouse.
A Cajun restaurant that should get a lot more love is Favors and Flavors. That love begins now. Why would anyone eat at Duncan Krispy or whatever those prefab chain donut purveyors are called when you can get nationally recognized made-from-scratch ones at Sublime Donuts? Food trucks have exploded in popularity in recent years, but one of the best and first ones is Blaxican.
I love the combination of high-quality and unique to the area restaurants. Two more upscale African restaurants have emerged near my home chomping grounds in recent years. For food of Ghana and Nigeria, check out Cafe Songhai. Another date-worthy option serving food from said continent is Ethiopiques Café and Restaurant.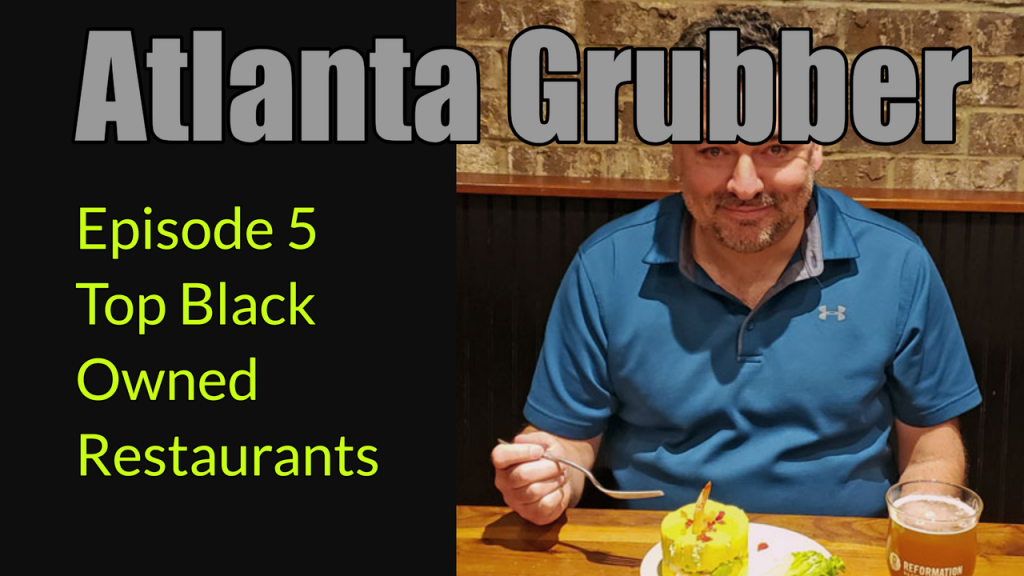 Big Oak Tavern just celebrated their one-year anniversary and was happy to hear via Atlanta Eats they are doing a soul food menu on Sunday and Mondays. As we speak of Roswell and soul food, on the east part of that great city is another newbie, Southern Classic Foods. When I lived in Duluth, right along the borders of Larryville and Lilburn, one of my favorites was a soul food establishment. Fast forward 18 years later and Who's Got Soul is still putting out great food.
Though the focus of this episode was black-owned, I visited a few outside said category. I will have to get back to the Atlanta Beltline and check out Glide Pizza. When I first moved to AlphaRoz, one of the few non-chains was Athens Restaurant and they still put out one of the great gyros within miles.
Talk of the Town Catering hit a home run when they hired the best in the business, Hope Nudelman. You can reach her for literally all your catering needs hope@TOTTAtl.com or at 770-594-1567.
Get gift cards with Bitcoin. Amazon, Target, Walmart; most of your favorite retailers and online destinations are likely available.
Please like, subscribe, and comment on the official dad jokes YouTube channel. Great scented wax, scents for you home, car, office, and warmers at DuffyScents.com. These great smelling scents are ideal for pet owners.
DuffyGifts.com allows you to order online from anywhere, but also home to ThirtyOne consultant Stephanie Duffy serving Alpharetta, Roswell, Johns Creek the place to go for gifts for all occasions from MyThirtyOne Gifts.
Do you ever eat at restaurants in Atlanta? Check out the top restaurant review podcast in America.
Please like, subscribe, and comment on the official dad jokes YouTube channel.
Our favorite charity is STAR House Foundation giving at-risk kids a chance at an education.
Podcast: Play in new window | Download